Post by X factor on Nov 29, 2016 21:13:58 GMT -5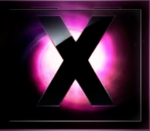 Shock jock book selling ratings driven draconian Savage said some very appalling things today on his radio show, suggested very appalling things as well, about President and others.
Let me clarify something, I'm a person of good decent values, but am ashamed to associate myself with the type of radio, shock jock Conservatism brand or strain Michael Savage claims to be of.
Savage in no way shape or form represents my good values, which are derived from scripture, not him, Savage, a
agnostic
/atheist posing as someone who has divine values.
My value system of sanity and Christian based morality does not run through a mad man!
With that I will say Savage is a creature from hell, who poses as a value based 'Conservative'.
And he's trying to lead other people to 'hell' with his insane rhetoric.
At this point in time I have zero respect for the man, and if anything his rants reminds me of Jim Jones, that one
cult
leader from the 70's who lead so many to suicide in Guyana South America.
Listen to Jim Jones, and then listen to M. Savage.......
They both have very similar personalities, both are very controlling, both can't, don't, exist or make sense unless they have ultimate control.
Listen to video, listen to how Jim Jones rants on, says odd things, and is not challenged at all.
Savage has same personality in that he isolates himself in studio, and constantly talks over, cuts off any caller who disagrees with him.
The sure sign of a insane person is one who doesn't welcome opposing or different or more realistic view points.
Insane occult personalities have a tendency to barricade themselves within realm of own thoughts and reasoning.
Sorry but Savage is
not
a conservative in the traditional sense, instead he's a freak, who cloaks himself under the conservative value system.
And like Jim Jones, of
Jonestown
...
Like Jim Jones of Jonestown, Jim, the odd occult charismatic preacher, when Jim felt his time was up, he projected his own doomsday vision onto his followers, the very same way Savage does on FCC owned radio waves.
Savage, today on radio show, suggested things about the President, blacks, that no Klan member could ever get away with saying on live air.(of course always followed by pushing new book he's written)
But unlike the Klan or other white supremacist groups, Savage is more clever and disquises his hate under the umbrella of 'Conservatism'...talks about pet poodle, talks about cooking, talks about other sentimental generic things to soften it up, then 'Wham!' here comes his true insane nature.
My value system is Judeo/Christian based, and does just fine without this agnostic/atheist 60's freak adding to it.
I see him for what he his, sorry others cannot.
And sorry but
no sane person would suggest the following
1. Savage routinely calls President Obama a Demon...
Sorry, but that's not the sign of a sane person.
President Obama, who was fairly elected under the law, and rules forefathers put in place, is no demon.
As elected President he has the right, as all Presidents before him, to enact policy as he sees fit.
It's not sane to designate anyone who disagrees with us, me, you, as being a demon, if that were the case more than half our own families would be considered demons to, and friends.
Misguided at times, yes, a demon, no.
2. Today on radio show Savage suggested that President Obama has declared war on Police...
Again that's not a sane thought.
President Obama has spoken at times against police brutality, where extreme force against suspect caused suspect their life.
A rational person understands that, Savage, being irrationally insane, told audience that P-Obama has declared war on the police and given green light to thugs on the streets to attack them.
Sorry, but if you believe that than you to are insane or under Savages spell and are drinking his Kool-Aid like at Jones Town...
3. Savage deceptively ran speeches of President along side Louis Farrakan, the retired nation of Islam leader, and through them all into same bucket.
And asked his listeners why President didn't oppose Louis Farrakan's rhetoric.
For one look at the deception here.
The President has nothing to do with Farrakan, Farrakan represents himself, his own group, the President has no connection with the man or his movement.
That would be like someone asking why didn't President Bush or Reagan rebuttal every comment made by the Aryan Brotherhood or White citizens council under his Presidency....Cause there is no connection!
Oddly enough Farrkan gets more exposer on talk radio and Fox, than in all the black community combined!
I don't know of any black publication or media outlet that ever ever airs anything Louis Farrakan says, nor do I ever hear blacks on the streets ever ever mention his name or bring him up as being an inspiring leader.
But according to lying talk radio hosts like Savage, some how Farrakan represents the thoughts of all blacks in America...what a big fat rhetorical ratings driven lie!!
Savage is a insane beast from hell, who want's to lead nation into racial crisis.
And it's sickening and sad how his listeners allow this man to get away with this, the even encourage him.
Good wholesome sane values based on rational thoughts I know, Savages insanity I don't know, don't recognize.
The man is sick...to be continued.
Savage is a devilish pig to me, who reminds me of Jim Jones, the 1970's cult leader, in above video, who led many astray.
They both have same personalities, and want to control all by manipulating information you receive, and bending what information they do feed to you in their own twisted ways to reflect their own dark outlook on life.