Post by X factor on Mar 7, 2016 17:33:24 GMT -5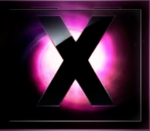 Not sure how people can compare Trump with
Hitler
?
Hitler
wanted
to exterminate Jews, Trump doesn't want to exterminate
no
one or people accept ISIS or other civilian killing, enslaving terroists groups.
If America was all one 'race' or color, maybe Trump could be compared to Hitler (not even then could he, cause loving your own nation doesn't make one Hitler, even the Chinese leaders love their own nation, African leaders love their own nations, defend their own nations against immigration yet no one compares them to Hitler)
America, native Americans, come in all colors, shades, shapes and sizes, so all would benefit under Trumps vision of strong borders and better trade deals.
Not sure how a black person could feel Trump wanting to make their life
better
is some how 'racist'.
One would have to be utterly stupid and uneducated to come to that conclusion.
I'm black, person of color, and love what Trump proposes.
Trump is no more or less racist than Ted Cruz or Hillary or any other public figure.
Most blacks are 10 times more racist against other blacks than Trump is. (Hood type blacks are the most racist people against other blacks on the planet)
If SNL or anyone who claims Trump is 'racist' could just cite one racist policy he wants to implement, I'd love to hear it.
If not, than grow up, hear what he has to say and stop accusing him false negatives
Glenn Beck is the biggest hack of the largest talk radio host order, well almost.
Trump has come, arrived onto the scene and totally over turned Becks radio, media empire, Trump has turned over the furniture and has exposed what's beneath, and what's beneath the furniture is what Beck and others have been feeding people for years, within the so called fake, media conservative movement.
And what's underneath the furniture is useless ratings driven provide cover for the establishment, always blame 'liberals' and 'Democrats' scapegoating hackery!
These radio hosts, like Beck, have always been parasites to the Conservative movement, and always been more interested in selling, promoting, their own brands, at the expense of what's actually best for America.
Every single candidate Glenn Beck supported has been eliminated from this campaign trail, they've all fallen by the way side.
Beck, and other hosts, all chose, were ready to promote, establishment puppets, just for you.
Radio hosts, like civil rights leaders, need for things to appear bad, so they can make it appear they're needed.
It's why nothing ever changed, ever, no matter how many so called conservatives elected into office.
President Obama did not increase the national debt all alone, the establishment class Republicans helped him achieve that.
I mean wake the F up people, debt = spending...who do you think are the recipients of that spending, those funds??
Dark, global, financiers are who are running things, not politicians!
Keep believing in the left vs right crap if you want, where has it gotten you?, your cause?
I've warned people on here that that whole blame it on 'the left' scheme is a sham.
Create a false enemy and that way people don't see who's really shafting them
The zone is never now, not tomorrow, or in the past, wrong.