Post by X factor on Jul 11, 2015 21:37:19 GMT -5
Watching this movie right now, it was released to theaters in 2008, around 7 years ago.
Special effects are decent, and the movie doesn't really seem 'dated' yet.
But one thing I do find annoying about the film, and others in it's genre is the way they always
elevate
Government officials as always being the best qualified to confront issues.
They really try to ooo and ahhh audience with 'The Government' having ultimate authority and resources to get what they want, and maybe they do, but it doesn't really seem cool to me anymore.
After hearing how much Government messes up, not sure why movies all prop Government agencies up as being so grand.
I'm not wording it right, but in these movies they always make it seem as if everyone else is dumb, and that only high ranking Government officials have the wit, brains or insight to deal with issues.
They always show helicopters flying around, high ranking officials being whisked here and there, and make it appear as if everyone else is dumb and clueless.
Nor do I like the way they always force
inject
characters that seems they're there just for the sake of 'diversity'.
Like
'Ok, lets make this scientist African female, and this one Chinese, and this one fat and this one Greek'
, ect ect.
The social chemistry between characters in many of these 'We must save the world' movies just feels forced at times.
In Chinese produced movies, you don't see a black scientist working along side white blonde scientist working next to Puerto Rican guy.
No other nation does that.
In Chinese movies, all the scientist are Chinese ect.
But I understand America is a culturally/ ethnically diverse nation...so I do get that, but sometimes still feels forced.
Another thing that annoys me about these movies is sooner or later the idea pops up in villain that
'Well, maybe man is worth saving'
, yuk
That also feels forced.
Often alien or super villain sent to destroy humanity always has a change of heart, and it's always usually and only do to a 'Caucasian' lady.
Funny how the alien or super villain always and only changes mind about all of humanity do to encounter with Caucasian lady....every movie in this genre is like that, without fail.
So I guess if not for the 'White lady', they'd go ahead and destroy the Earth?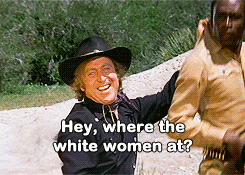 Anyways, back to the movie.