Post by X factor on Mar 10, 2017 17:31:33 GMT -5
The News/Radio/Media, general comments and observations
In the past I'd might try to distinguish CNN from Fox from MSNBC from talk radio from NPR ect, but now not so much, for I realize now they all follow the same ratings driven formula, all owned by billionaires within the same social clubs, and all very much so enjoy playing their targeted demographic of listener.
Bottom line, keep you tuning in while world around you crumbles, just as long as they, the networks, keep getting paid, and their hosts keep drawing in audiences, that's all that matters to them.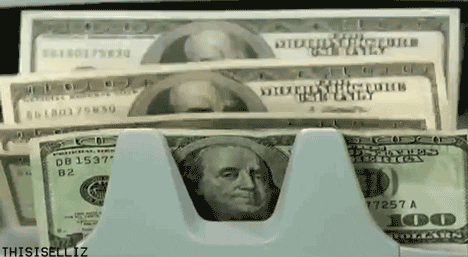 They've got 'theirs' and getting more, irregardless of how economy is doing, for their jobs aren't dependent on what ours are.
Fox has simply reversed roles with CNN...It's all recorded on here, for 8 years all Fox did was bring doom and gloom news to their viewers, listeners, and now CNN is doing the same.
So now neither side can take 'moral' high ground with me.
The following was created in 2014 about how at the time, Fox News was todays CNN...
link = 8 years of doom and gloom from Fox
This shows me that people simply cry, and forecast doom and gloom, when they don't get their way, basic human nature underlines it all, regardless of surface affiliation.
And now it amazes me how almost overnight, those on 'the right' (media) seem to forget their daily badgering of Obama, the economy, and more, keeping their viewers, listeners, in a constant state of doom and gloom and agitation.
So not sure why they're surprised that 'The Left' has learned from them how to do the same.
That's honest talk, not partisan talk, for if one is partisan, one cannot be honest, it's nearly impossible.
Personally though, my views are more in line with Trumps...does that make me partisan?...not to me it doesn't, in that he could of ran as 'The Jupiter party', and I'd of still supported him.
Anyways, this is just the introductory post, lots more to follow as distaste for the news media, and talk radio, just continues to grow and widen.
Negativity is negativity, regardless of which side it comes from or how it's delivered.
Like why does Sean Hannity have to broadcast sermons by Louis Farrakan?...why?
For what purpose?, to elevate whom?
Again, it's all a ratings driven game to them all, left, right, talk radio and CNN...
They play us for fools daily, toy with our emotions so that most will continue to tune in, and they can buy another private jet.
To be continued.