Post by X factor on Jan 11, 2014 12:31:19 GMT -5
What writers could learn from rappers
Rappers are writers...many don't realize that, but every single rapper, is a writer, regardless of their style, whether NE rhyme and flow style or SE krunk and grind style or W-coast gangsta style, Chicago style, it don't matter...every rapper is a writer first, and a rapper second.
Every rapper has to first write out lyrics, which are usually most often based on their own life experience, and interpitation of the world.
If traditional book or fiction writers are cocaine, rappers would be like crack, in that they get to the point a hell of a lot quicker, and tell their story in 3-4 pages, or 6 minutes, instead of 300 pages, and maybe 4 months to 6 years to writing about it.
Rappers take what traditional writers do and condense it all into one quick sound bit.
Then they put a rhythm and beat to it and 'walla'...they have a hit song, or track.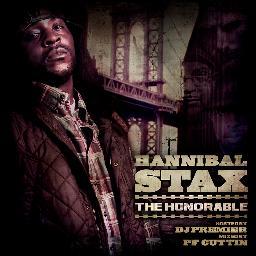 A rap album or cd or whatever packaged music is called now, is basically a book, a story, or series of stories put to song...(music singers do the exact same thing).
But here's where rappers and many writers differ, rappers don't bother with fictional characters...early rappers kind of did, when rap was new, but for the most part, every song on track is about self, or what self has gone through, is going through...and that's what resignates with fans...they want to here about 'you'...not fictional characters...unless those fictional characters are derivatives of self.
In the rap industry, a rap album would not sell, if the rap artist rapped about fictional characters...it just would not resignate with the rap audience.
Slim Shady resignates with fans, cause in every song they know he's rapping about himself, what he goes through, and that's where other people relate, connect.
Cause one thing rappers realize, or realized long ago, that many writers have not, is that people are more fascinated with 'you', than they are characters that don't exist, that they can't ever touch or feel.
And when you write about self, it just flows easier, even if you base fictional character on self, you don't have to sit and wonder what fictional character would do or say, cause it's basically you.
Even if ones life is boring and square, believe it or not people want to hear that, cause there are many out there with boring dull square lives, who'd love to know their not alone.
But as a fictional writer, if you live in
Moscow, ID
yet write a book about a detective in New York City, the writing will seem stiff, and wooden...since New York City is nothing like Moscow, ID...
But if writer from Moscow, writes about small town detective in Moscow, the book will flow much better, cause it will be based on what they know, and have been around.
And if the writers convincing enough, even people from New York will want to know about Moscow, ID...
Bottom line, write about what you know...and people will respond.