Post by X factor on Sept 14, 2013 20:40:44 GMT -5
I'm in one of those spooky moods, where I feel like exploring things I know goodness well I shouldn't.
Or if not myself, at least reading about others who have.
There can be both comfort and fear, knowing other forces are amongst us, just depends on which ones you attract to self, I suppose.
It can be like toying with a wild animal, separated only by environment or physical law...
But once the barriers to certain beings are evaporated, through reckless mischief...then you become exposed to whatever...now you're in it's environment and can become quite helpless...
It's what things like 'O' boards do or allow.
And that's why I don't mention them on here...
Like the shark above, there are things out there that want to devour us, have no like, or love for us, none, zero, zilch.
And this idea that happy mediums can somehow tame 'them' is ridiculous.
And at best are being toyed with.
Same with spirit guides...there's no reason in the world for a superior being, like a spirit guide, to bow to a human, none, zilch...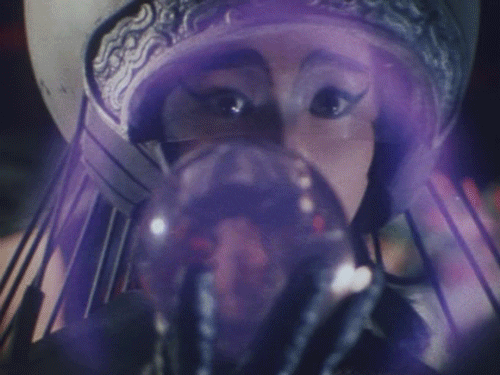 (run)
We as humans, don't even bow to ourselves, or other ethnic groups or nations.
Yet we create imaginary loving natured beings that are so full of love and admiration for us humans, when we can barely tolerate ourselves?
Humans have social lines and divisions cut along racial lines, what makes people think Angelic beings, or other wordly beings also don't have their own 'orders' and 'ranks'?
And what is it so noble, that they would see about man?
And most, when they do give a description of 'their guide' are simply giving a description of self, or traits similar to self.
It is my belief that most so called 'spirit guides' simply want to rip the souls out of man, be done with man, are forced to tolerate man, do to a power higher than themselves.
So they lie, and tell people what they want to hear.
They simply become a reflection of ones on DNA pattern, as a way of appealing to the human ego.
A spirit would no more bow to, and serve man, or have interest in doing so, than man would bowing down to, and serving ants.
Human toy with ants, and spirit beings toy with humans...all the time trying to get you to cross or inter into the 'gateway'...if not for a few seconds...
Gate ways...
And even if there are 'good spirits' they're only good to man, humans, cause they're told to be, by yet a higher authority than themselves.
Love and affection do exist though...so does good will and order. That energy did not originate with man, and doesn't end with man.
And there is a source to that love, and goodwill...it's just a matter of finding it.
But along the way of finding it, do be careful not to be deceived...