Post by X factor on Aug 10, 2013 17:58:25 GMT -5
JT the Brick, got robbed of a prime time day time spot on Fox Sports...
Of all people out there, no one was more primed to replace Jim Rome's national noon to three show than JT the Brick...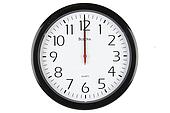 For the longest time JT the Bricks show was on at 10 pm at night...then got moved to 1am at night suddenly, a few years ago....
To me that made no sense...with all the energy JT and Tom Looney brought to the air waves, and no nonsense hardcore sports talk...I never understood why that was done.
JT the Brick is one of the best sportscasters out there...and Fox has banned him to some bizzare midnight Art Bell Coast to Coast hours...why?
Who stays up that late except truck drivers, janitors, security guards, and people with sleep insomnia.
And when Jim Rome, did finally decide to leave his much prized coveted noon to 3pm radio spot...out of no where comes Jay Mohr?
I have nothing against 'Jay Mohr'...he's a comedian, with a love for sports, who use to sub for Jim Rome...and was selected to replace Jim Rome when Jim Rome left.
That's fine...but what about JT the Brick?
Now admittedly, JT the Brick may not look as 'flashy' as Jay Mohr...but when it comes to delivering hardcore sports analysts, and sports insight...Brick is the king of sports talk...
Jay Mohr is good, but JT the Brick is solid....solid.
And I'm upset that Jay Mohr got that day time spot, without having to earn it, while Fox Sports has practically abandoned JT and Looney in that late night 1am (east coast) time slot.
For some goofy Tony Bruno guy...who never talks sports...Tony Bruno always sounds drunk, like he's at a bar, and so do his callers...they never talk sports...his show sounds more like the 'Gong Show' or something...
Yes, Toni Bruno, and many of these other sportcasters have shows that resemble the old 'Gong show'...they blab on about every thing except sports, and scores...
Or you got these whiney voiced 'fem' sounding younger sportcasters...that deliberately try to sound like 'gwirls'...while announcing sports...
Hey Fox Sports...when I tune into sports radio, I'd like to hear seasoned men, who know sports, have played sports, not young interns just out of college, who still don't know their gender identities...
That may work in night clubs, but it's not good for sports radio...
JT the Brick has a no nonsense show...even cuts off, hangs the phone up on sleepy, non enthused callers...his show is very high octane and he needs to be on during the day...
Anyways...JT got robbed...and I'll keep reminding Fox Sports of that...