Post by X factor on Jan 30, 2016 2:26:30 GMT -5
Whenever there's to much of anything it all begins to take on generic feel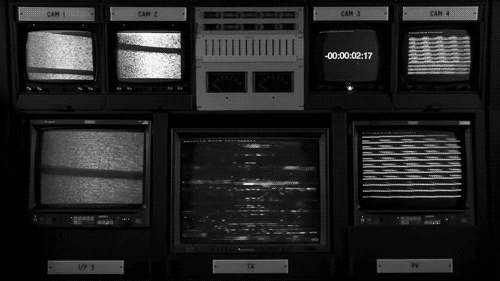 I'm not even really sure why I have cable anymore.
Seems with each passing day, week, month, and year, I'm becoming less and less tolerant to what passes for TV programing.
I can't stand it, and think I turn it on more to hear voices, than to be entertained anymore.
Just hearing voices makes you not feel as alone, when alone, cause your mind can't tell if it's real people in place or audio from TV.
But other than for that mental reason, I haven't much use for TV anymore.
Radio use to be my choice, but radio programming sucks now also. A.M. radio now days.
Weekday programming
1. Pure partisan political commentary where all the partisan hosts sound exactly the same and all share the same talking points, as if they pass notes from show to show, all sound bittern and negative, and convince their audiences to have same sour outlook on life.
2. Sports talk, which is OK as long as the athletes are the ones making the headlines, but when it's just the hosts blabbing on about nothing, not interesting at all.
3. Spanish songs, nothing but Spanish music, and the old type at that, the tuba circus sounding type, I mean who listens to that crap?
4. Gospel and preaching, either Spanish music or gospel and preaching, same ole tired sermons over and over again, I find it all so uninspiring.
And then on the weekends it's even worse, every show production not even worthy of PBS is on A.M. radio Saturday and Sunday.
1. Stupid boring as hell garden and or home improvement shows, yuk
2. Infomercials, nothing but stupid infomercials, where they're always pushing vitamins, health remedies ect.
3. Outdoor game and fish shows, again yuk, where they have Duck Dynasty guys talking about fishing, hunting, and other outdoor activities.
All of it makes for terrible radio to me, can't relate to any of it.
4. Finance advice shows, super duper boring, where host spends hours talking about IRA's, Roth's, capital investments, and you can barely pay rent...

gross, all of it.
And TV programming just as bad, TV is not special anymore, so many channels that they all have to be filled with something, anything, as such the quality of shows have dropped.
Fill just to fill, production just for production has made for some terrible shows, themes.
And I can't relate to any of it at all.
And commercials make it all worse.
Even local TV sucks, they play TV serious like NFI, or a number of other investigatory shows that bore the hell out of me, flat stale characters ect.
Nothing inspires me on TV anymore, there's nothing I look forward to viewing anymore.
Cable news, all that has become is host ego driven, where the hosts, anchors, think they're movie stars and are the story.
Home entertainment is just not the same anymore.
HBO sucks.
I suppose could spend more on cable and get more channels, but could still be disappointed.
For years went without TV, may have to go back to that.